Overview
Join us for an exclusive evening event at BT Tower on 19 October, hosted by BT's collaboration vice president, Andrew Small.
Our recent
Digital Dislocation research
shows most global businesses are struggling to cope with new, more mobile ways of working.  Coupled with the rise of cloud computing and video, these developments are helping to prevent technology confusion between organisations and their employees, helping them communicate more effectively with their teams and customers. 
Join us together with a small group of your peers for dinner at the top of the BT Tower with fantastic 360 degree views of London, to discuss and share ideas on how to come to grips with these challenges.  you will hear the latest market research findings on collaboration and mobility by expert Marcus Hickman of Davies Hickman Partners Limited.  Marcus will lead the discussion on common issues organisations face working collaboratively.
And to prove it's not just a business issue –
Austin Healey,
former England rugby international will lift the lid on teamwork in elite sport (and Strictly Come Dancing…)
To register complete the registration form on the right.
We look forward to seeing you there!
Andrew Small  
Agenda
Back to top

18.00     Registration
18.30     Drinks reception hosted by collaboration vice president, Andrew Small
              presentation from Austin Healey
19.20     Roundtable dinner and welcome – Andrew Small
19.25     Digital dislocation and mobility research –Marcus Hickman
22.00     Event close
Venue
Back to top

Directions to the BT Tower
BT Tower is located close to the Euston Road/Hampstead Rd Junction. Traveling by Rail: Euston, Kings Cross, St. Pancras main railway stations are situated East of BT Tower within 15 mins walking distance.
By Underground: Warren Street Station - Victoria and Northern line Goodge Street Station - Northern Line Euston Station - Victoria and Northern line Great Portland Street Station - Metropolitan and Circle lines
Security arrangements for the BT Tower
We look forward to welcoming you to the BT Tower and would like to draw your attention to the following security arrangements.
On arrival at the BT Tower you will need to produce a form of official, photographic identification in addition to your invitation. A new style driving license, photo credit card, passport or official company pass will suffice. Business and Travel cards are not acceptable.
Speakers
Back to top

Andrew Small: Vice President, Unified Communications, Mobility, Contact Centre and CPE Portfolio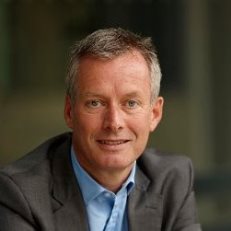 Andrew is the Vice President leading the Unified Communications, Mobility, Contact Centre and CPE Portfolio for Global Services. Andrew's key objectives in this role are to deliver a differentiated, competitive and market-leading portfolio of Products and Services to BT customers and prospects globally and to support Market Units in delivering for our customers. Andrew has a focus on growing sales from strategic new portfolio areas, especially, cloud and mobility. Prior to this current role Andrew has held various portfolio positions in BT Global Services all in the Unified Communications and Contact Centre markets and especially focused on growing the Cloud services within these portfolio areas
Andrew joined BT 9 years ago in the Ventures unit  where he was CEO of both of the CRM businesses within the Ventures Portfolio.  Prior to joining BT, Andrew worked for Danish and German technology companies as country manager and in consulting roles. Andrew was also MD of a market research business for 7 years.
He has an engineering degree and PhD from Leeds University  
Marcus Hickman, DHP: Workplace collaboration

Marcus has more than 10 years' experience in investigating workplace collaboration best practice. His company, Davies Hickman Partners, completed the "The digital dislocation at work" research for BT and Cisco. Working with both IT decision makers and employees of organisations he advises on the implementation of collaboration tools new and old.
Prior to setting up the data and analysis agency DHP in 2007, Marcus was managing director of The Henley Centre, part of WPP, where he worked for 12 years. This involved consulting to organisations on customer and employee communications including smartphone integration, social media, video, self-service strategies and customer experience.  
Austin Healey, former England international rugby player and BT Sport pundit

Austin Healey (born on 26 October 1973) is one of the most highly regarded English rugby players in the modern era. Austin, who also played full-back for Leicester Tigers(with whom he won 2 European Cups), won 51 caps for England and toured with the Lions in 1997 and 2001. 
Since retiring from playing rugby, Austin first worked as a successful banker for Credit Suisse and has since become a popular presenter on television and radio. 
In 2008 Austin partnered with Erin Boag on Strictly Come Dancing, where he gained huge praise from the judges for his dancing skills and huge love from the women for his see-through shirts. In Austin's first show head judge Len Goodman said "That was the best first dance for a man I have ever seen"
In February 2009, Austin took on the challenge of turning around the fortunes of 5 struggling rugby clubs as part of the ground-breaking, ad funded programme; The Big Tackle for ITV. Austin brokered the deal with O2 and hosted the show using all the experience he had gained from his prolific rugby career. 
In June 2009 it was announced that Austin Healey was joining the primetime Saturday night BBC1 entertainment show Hole in the Wall; a series that regularly exceeded 6 million viewers. The show cemented Austin as one of the nation's most charismatic sportsmen. 
Austin put his dancing shoes back on and took to the road in 2010 as part of the Strictly Come Dancing Live Tour wowing audiences in arenas across the country and winning over 30 of the of the 45 shows.  When ESPN won the broadcast rights to the Aviva Premiership Rugby in the autumn of 2010, Austin was signed up to be their lead-analyst on live matches as well as presenting their highlights programme. He continued in this role for 3 years, during which time ESPN were seen to have transformed the coverage of rugby in the UK. 
In the spring of 2013, Austin was announced as the lead presenter on BT Sport. Over the past 3 years, he has fronted coverage of their Aviva Premiership, Top 14, & Premiership 7's matches as well as being one of the regular hosts of Rugby Tonight – widely acclaimed as the best sporting highlights show on TV.
Outside of his role with BT Sport, Austin appeared on ITV1's SPLASH!, where he reached the semi-finals before suffering a neck injury in rehearsals.
He is a hugely popular corporate host appearing at over 75 events a year. In addition to these roles, Austin is an ambassador for Aviva Insurance for whom he fronts a number of campaigns a year and since 2013 he has been an ambassador for Jeep UK.
His Daily Telegraph column appears in the paper every Friday and is the most popular rugby column in the newspaper (measured by online interactions).
He is a highly successful businessman; as founder/director of SportFest.co.uk – the UK's greatest sporting weekend for families; OurLegend.co.uk – the home of one-of-a-
kind luxury holidays and sporting events & Sports-Show.co.uk – the largest festival of sport under one roof. He also has significant interests in environmental businesses and is a passionate advocate of green technology.
He is married with 4 daughters.