In addition to seeing the breadth of technology being invented inside BT, Innovation 2017 is an opportunity to explore new external technologies, with around 25 companies from Innovation Martlesham (IM), a world class ICT cluster based on-site at Adastral Park, exhibiting at the event.

Besides being home to a diverse range of large, medium and small companies, IM is a 'collaborative ecosystem' for technology companies.  Amongst other things it provides physical and virtual office accommodation to support the demand from businesses and hosts networking opportunities and events.
At
Innovation 2017
you'll be able to meet the entrepreneurs and companies which operate in a variety of sectors that include telecoms, security and optics. We've spoken to Nicky Daniels, who leads the tech cluster, to find out why you should spend some of your day at the IM exhibition stands.
What can the Innovation Martlesham companies offer our corporate customers? How can they help with some of the challenges our customers face?
We know that many global companies face challenges around security, reducing carbon footprint or making the most of technologies like Internet of Things (IoT) and artificial intelligence (AI). The IM companies not only have innovative products and services available, but they offer solutions to the challenges above. Innovation 2017 is an opportunity to find out how some of these smaller, but quick to market companies can make a difference to global businesses.
Let me introduce you to a sample of these innovative companies: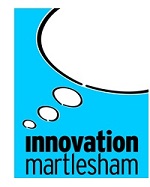 What can our customers expect from the Innovation Martlesham exhibition at Innovation 2017?

Anyone visiting the IM exhibition area will get a feel of the open innovation that BT encourages at Adastral Park, firstly by the sheer number of high tech companies that are part of IM and secondly from the passion shared by the entrepreneurs.

Visitors will also be exposed to the cutting edge innovation that IM companies (from the likes of Huawei and Cisco to much smaller companies) are developing. Some of these innovations have been created alongside other members of the IM ecosystem, showing how collaboration is key for creating an innovative culture.

The Innovation Martlesham area can be found in the Dome at Innovation 2017, which takes place on 12 and 13 June. If you're interested in attending or bringing a colleague along with you simply share the event website with them and ask them to register.